Take a new approach with our online help

Advanced Uninstaller PRO
Please choose a category on the left side or an item from the open panel; move your mouse over an item to view its description; press f1 at any time for detailed help
General Tools
Uninstall programs, monitor program installs so you can uninstall them completely, clean up your history trails in many applications, manage startup programs and Windows Services, manage the Start Menu, fonts and Control Panel items.
File and Registry Tools
Find and delete duplicate files, compress files to save disk space, delete temporary and garbage files, shred (delete) files for good so they can't be recovered
Internet Browser Tools
Manage everything Internet-related: cookies, web history, temporary Internet files, toolbars, plugins and extensions
Reports
Display or print reports about your pc including: installed programs, Windows startup programs, fonts, startup programs
General Settings
Advanced Uninstaller PRO settings and themes
Help
Display the full manual (help) for Advanced Uninstaller PRO. You can also press the F1 key to open help.
About
About Advanced Uninstaller PRO
Exit
Exit Advanced Uninstaller PRO
Daily Health Check
Daily Health Check monitors your PC's health status. It displays a brief report when something comes up and allows you to perform all necessary maintenance tasks through one "Fix all" button.
What is Advanced Uninstaller PRO ?
With Advanced Uninstaller PRO, you have all the tools you need to uninstall programs, speed up and fix your PC, protect your privacy, remove lots of annoying plugins, toolbars and browser hijackers that other cleaning tools don't detect and remove.
Advanced Uninstaller PRO features and the Installation Monitor keep track of all changes performed to your computer during software installations.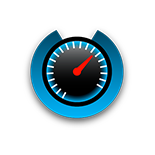 Advanced Uninstaller PRO helps your PC run at its full speed by taking good care of the Windows registry and services. It also helps you free disk space by detecting and removing duplicate files and helping you turn on the Windows file compression if needed.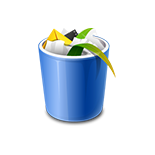 The program can delete the web browsing and document opening history in many applications, so you can surf the Internet and open images, videos and any other file without worry. It can also defend your right to privacy by shredding the files and folders you choose in such a way that they won't ever be recovered.
Advanced Uninstaller PRO is fully compatible with all 64-bit and 32-bit editions of:
Windows 10
Windows 8
Windows 7
Windows Vista
Windows XP